Halloween, vinili e cineprese...
...e spaventosi consigli musicali
Ebbene sì, la notte di Halloween è vicina e, come ogni anno, gli affezionati di questa festività si preparano per celebrarla a suon di zucche, dolcetti o scherzetti. Tra mostri, usanze e terrore, anche la musica si veste di horror, e non è una novità. Navigando in internet si trovano diversi video e brani a tema: tra questi, ne abbiamo scelti alcuni interpretati e da celebri artisti del passato, molti dei quali non hanno bisogno di presentazioni.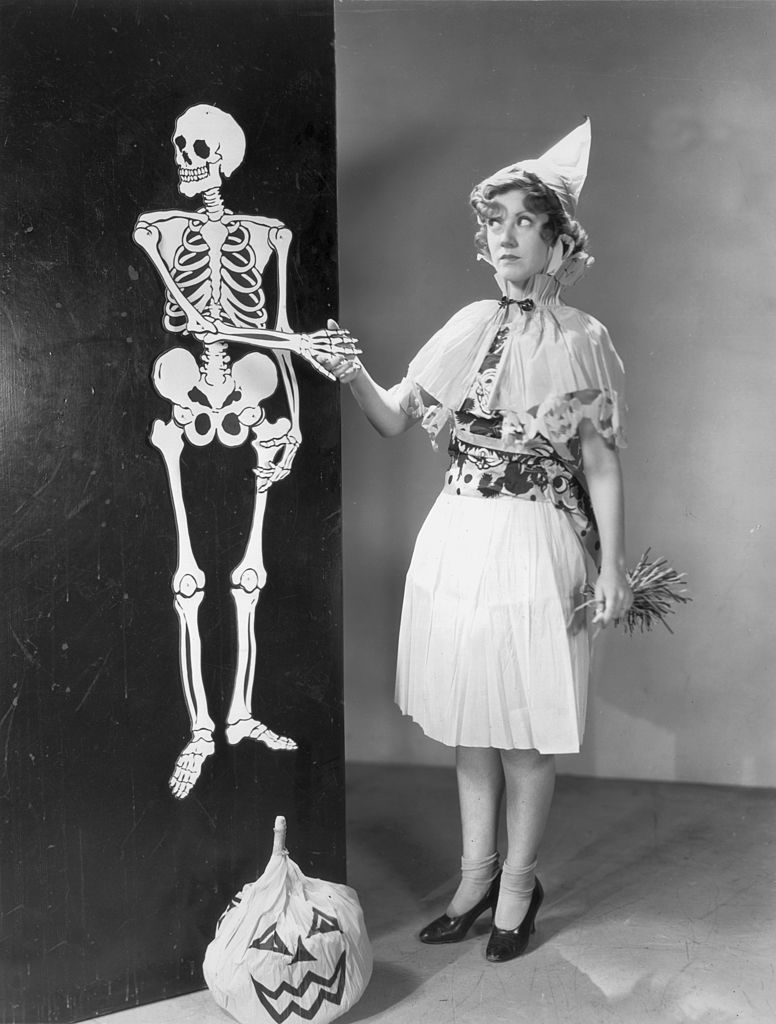 THE BOOGIE WOOGIE MAN – THE BRIAN SISTERS – 1942. Registrato con la Will Osborne Orchestra, questo brano interpretato dalle Brian Sisters si fa risalire al 1941-1942; è uno dei primi soundies del Novecento (brevi filmati musicali nei quali si balla o recita), e può essere considerato il bisnonno dei moderni videoclip. Inizialmente proiettato sui jukebox visuali in voga negli anni '40 (come i Panoram), il cortometraggio divenne accessibile al pubblico grazie alla Castle Films nel 1948.
THE SKELETON IN THE CLOSET – LOUIS ARMSTRONG – 1936. Registrato a Los Angeles, questo brano fa parte di Pennies from Heaven, la cui star Bing Crosby ha fortemente voluto l'amico Armstrong per interpretare questo pezzo. Quando il film uscì, il nome del musicista comparve nei titoli di testa, rendendolo il primo afro-americano a comparire nei crediti di una pellicola assieme ad attori bianchi.
MYSTERIUOS MOSE – RUBE BLOOM AND HIS BAYOU BOYS – 1930. All'inizio del 1930 questo classico fu registrato da Walter Doyle and his Orchestra; lo stesso anno, numerosi artisti ne registrarono diverse versioni, fino a che la Fleischer Studios scelse il pezzo dei Rube Bloom and his Bayou Boys come colonna sonora di uno dei suoi celebri cartoon di Betty Boop, alle sue prime apparizioni. Nonostante si tratti di un corto d'animazione, vale la pena ascoltare questo brano eseguito da musicisti del calibro di Benny Goodman, Tommy Dorsey, Adrian Rollini and Manny Klein.
Cercando nel web, abbiamo scovato una raccolta di brani "da paura" direttamente dalla Jazz Era; se state organizzando un party spaventoso a tema vintage, la playlist consigliata da The Halloween Inn potrà fare al caso vostro: mescolando cultura, streghe e vampiri, la pozione sarà un concentrato di tradizione e musica perfetti per festeggiare in stile retrò. Oltre alle versioni già citate sopra, qui riportiamo alcuni pezzi delle decadi 1930/1940, ma al loro indirizzo troverete registrazioni anche più datate. Tremate, gente (ma con i nostri migliori auguri di buon ascolto)!
1930s
Mysterious Mose – Rube Bloom and His Bayoo Boys (1930)
Bug-A-Boo – Red Nichols and His Five Pennies (1930)
Dancing the Devil Away – Arden & Ohman Orchestra
The Haunted House – New Mayfair Dance Orchestra (1931)
Haunted House – Ray Noble and His All Stars (1931)
Haunting Blues – Red Nichols & His Five Pennies (1931)
Shine on Harvest Moon – Kate Smith (1931)
The Nightmare – Cab Calloway (1931)
Hell's Bells – Sid Peltyn & His Orchestra (1932)
Hush, Hush, Hush, Here Comes the Bogeyman – Henry Hall (1932)
Ain't It Grand To Be Bloomin' Well Dead – The Barmy Brothers (1932)
The Ghost Walk – Borrah Minnevitch (1933)
I Don't Stand a Ghost of a Chance – Ted Fio Rito and Vera Van (1933)
Hells Bells – The New Yorkers with Dick Robertson (1933) Also recorded by Sid Peltyn and His Orchestra in 1938.
The Boogie Man – Todd Rollins and His Orchestra (1934)
Got the Jitters – Don Redman and His Orchestra (1934)
Zombie – Gene Kardos (1934)
Undertaker Blues – Buddy Moss (1934)
The House Is Haunted – Glen Gray and The Casa Loma Orchestra (1934)
Ghost in the Graveyard – The Prairie Ramblers (1935)
I'm A Ghost – Scrappy Cartoon (1935)
The Skeleton In The Closet – Louis Armstrong (1936). Also performed by Artie Shaw and Putney Dandridge in the same year.
Haunted Blues – Memphis Minnie (1936)
The Ghost – George Formby (1936)
The Ghost of Old Man Mose – Harry Gold and His Pieces if Eight (1936)
Mr Ghost is Going to Town – Louis Prima and His New Orleans Gang (1936) Also performed by The Five Jones Boys in 1937.
The Black Cat – Ozzie Nelson Orchestra (1937)
The Goblin Band – Glen Gray & The Casa Loma Orchestra (1937)
Satan Takes A Holiday – John Cali (1937) Also performed by Tommy Dorsey in the same year.
Skeleton In The Closet – Nat Gonella & His Georgians (1937)
Jeepers Creepers – Louis Armstrong / Ethel Waters (1938) This is really a love song but thanks to the film Jeepers Creepers it has taken on a sinister edge. The song was also performed by Paula Kelly and Al Donohue in 1939, as well as by Larry Clinton and His Orchestra and Frank Sinatra.
The Black Cat – Ozzie Nelson & His Orchestra (1938)
Nightmare – Artie Shaw (1938)
Creepy Feeling – Jelly Roll Morton (1938)
The Devil With The Devil Says – Larry Clinton and His Orchestra (1938)
The Little Man Who Wasn't There – Glenn Miller (1939)
The Ghost of Smokey Joe – Cab Calloway (1939)
Old Man Mose Ain't Dead – Nat King Cole Trio (1939)
Ding Dong the Witch is Dead – The Glenn Miller Orchestra (1939)
Strange Enchantment – Skinnay Ennis Orchestra (1939) Also recorded by Charlie Barnet in the same year.
Dracula – Gene Krupa (1939)
1940s
You've Got Me Voodoo'd – Louis Armstrong Orchestra (1940) Also sung by Mary Ann McCall.
With Her Head Tucked Underneath Her Arm – Cyril Smith (circa 1940s) This is a song about the ghost of Anne Boleyn haunting the Tower of London. It was also recorded by Rudy Valle and His Connecticut Yankees, The Kingston Trio and Stanley Holloway.
The Boogie Woogieman – Glen Gray and His Orchestra (1940) Also performed by The Brian Sisters in 1942.
Swinging at the Séance – The Deep Rive Boys (1940) Also performed by Glenn Miller.
Dry Bones – Fats Waller (1940) Also performed by the Tommy Dorsey Orchestra.
That Old Black Magic – Glenn Miller (1942).
Jack, You're Dead – Louis Jordon (1947)
October Twilight – Frankie Carle and Nan Wright (1947)
The Halloween Song – Bing Crosby & Boris Karloff (1947)
The Headless Horseman – Bing Crosby (1948) This appeared in the Disney film The Adventures of Ichabod and Mr Toad. It also featured songs called Ichabod and Katrina. The Headless Horseman was later recorded be Thurl Ravenscroft and Kay Starr.
Graveyard Boogie – Buster Doss and his Arkansas Playboys (1948)
The Happy Monster – Chubby Jackson and His Orchestra (1948)
Ghost Riders in the Sky – Gene Autry (1949)
Samanta (Fosca)
other articles...
---
wednesday, September 1
SONGS YOU NEED TO THINK ABOUT
Una riflessione sociale
---
monday, November 23
TRA SOGNO E REALTÀ
La storia di Swing Dance Society
---
monday, November 23
"MA IO BALLO GIÀ DA DUE ANNI!"
(e voglio continuare a farlo...)
---
friday, September 18
OCCHIALI FANTASTICI
e dove trovarli...
---
friday, September 18
ON THE SUNNY SIDE
Cose lindy-divertenti per alzare l'umore
---
friday, September 18
SWING SU TELA
Ballo, musica e arti visive
---
friday, September 18
"JAZZ, BLUES, COOL"
Il significato nascosto delle parole nella musica swing e blues
---
friday, September 18
THE BIG APPLE DANCE
Storia di una "Grande Mela"
---
friday, September 18
MUSICA MAESTRA!
Talenti al femminile
---
tuesday, June 30
HALLOWEEN, VINILI E CINEPRESE...
...e spaventosi consigli musicali
---
tuesday, June 30
NO COLOR LINE IN THE MUSIC
John Hammond
---
tuesday, June 30
FRANKIE 105
Un mese di Frankie Manning
---
tuesday, June 30
LA MISSIONE DEL JAZZ
I Ghetto Swingers e la musica degenerata
---
tuesday, June 2
"THE WORLD IS A PICTURE"
Scatti di vita e di strade
---
tuesday, April 21
METTIAMOLI IN PIEGA!
Come acconciare i capelli in stile '40s
---
wednesday, October 11
ONCE UPON A TIME IT WAS THE BLUES
Breve storia del blues e altro
---
sunday, July 2
LET'S GO TO SWIM!
Com'erano i costumi da bagno
---
wednesday, May 31
BYE BYE JACK AND JILL
Vogliamo ancora chiamarlo così?
---
thursday, May 18
I AM A FOLLOWER!
Seguire, ma non solo
---
wednesday, November 16
WE'RE FLYING JUST LIKE LINDY DID!
Perché "Lindy Hop"?